Affordable Travel Insurance
APPLY TODAY & HAVE COVERAGE TOMORROW
The Lowest Rates on Travel Insurance &  Instant Approval

!Click the logo above for instant approval and a quote!
Your ID card is issued immediately!
What will you do if something unplanned occurs?
You've spent months planning and saving up to take your dream vacation, and the unexpected happens.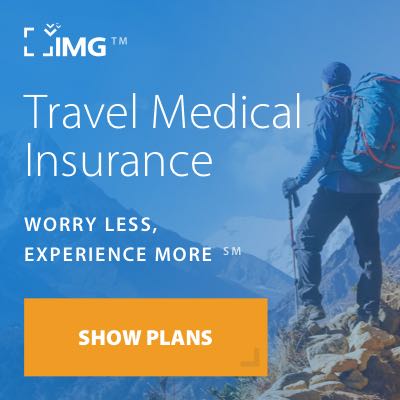 Don't allow your hard earned money and your vacation to disappear because of circumstances that are beyond your control. Travel Insurance is
designed to cover medical expenses, the unexpected financial default of your co-travelers, and any other losses that may be incurred while traveling either abroad or in your home country. Travel Insurance can be arranged when you book your vacation and can cover either the time span of one trip or multiple trips taken within a specific window of time.
Just some circumstances and that we can offer you protection from as well as additional coverage:
Emergency Evacuation, Maternity, Hijacking, Lost or Stolen Passport, Auto Accident, Medical Quarantine, Emergency Dental, Inclement Weather, Organized Labor Strike, Employee Termination, A Terrorist Attack, Jury Duty, Natural Disaster, Rx Coverage, Physical Therapy
One Source Benefits currently offers Trip Cancellation, International Medical Coverage, and Missionary travel insurance. Our travel insurance plans offer a variety of benefits from protection because of an emergency illness to an unexpected job termination or layoff. For a list of what all of our options offer for coverage, please click the links listed above.
If there is a specific type of insurance package for your trip that you do not see listed but are looking to purchase, call us at 1-877-549-1212, and we will find the best policy for you!
Click the logo below for instant approval and a quote!
Your ID card is issued immediately!